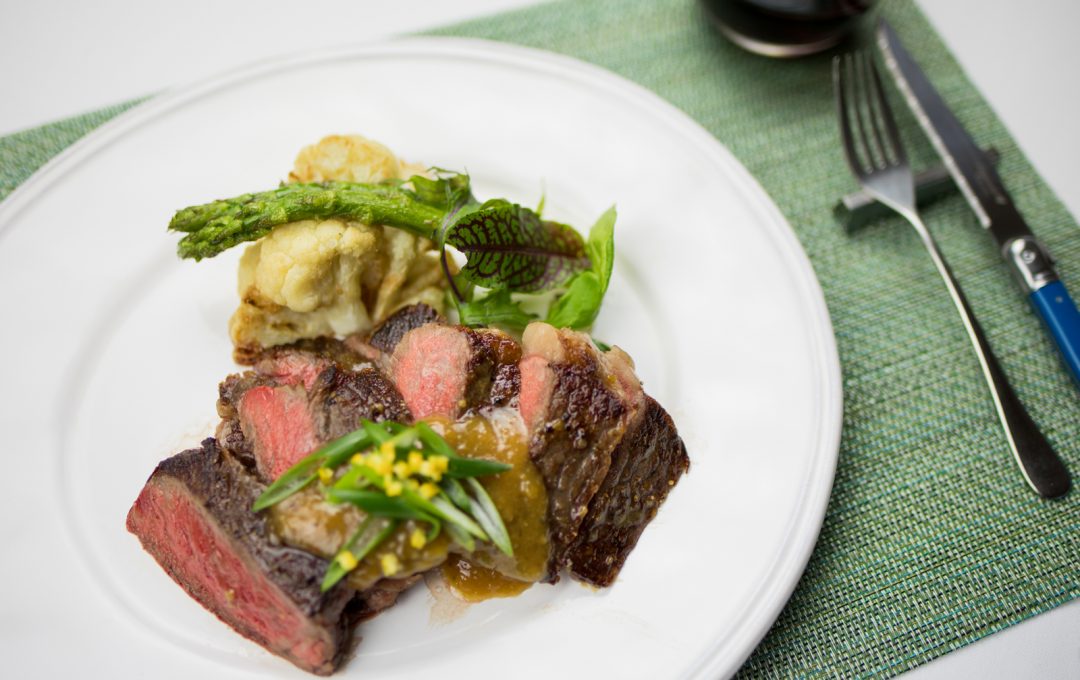 Beef sirloin steak with Yuzu miso butter(Silver star)
How to make a recipe
STEP.1

Put the miso, mirin, sake, and sugar in a pot and heat.
Add the yuzu peel, yuzu juice, butter, and a bit of cayenne pepper powder to finish.

STEP.2

Take the meat out from the refrigerator about 10 minutes before frying.
Sprinkle salt and pepper on the surface of the meat lightly.

STEP.3

Put the salad oil in a frying pan and heat it, put the meat on, fry the surface on high heat at first until cooked, turn it over and turn to medium heat.
Do not frequently raise or turn it over.
After cooked, let the meat rest for about 5 minutes.

STEP.4

When the meat is cooked, serve it on a plate, put the yuzu miso butter on top, and sprinkle the chopped green onions. Garnish with the vegetables as you like.